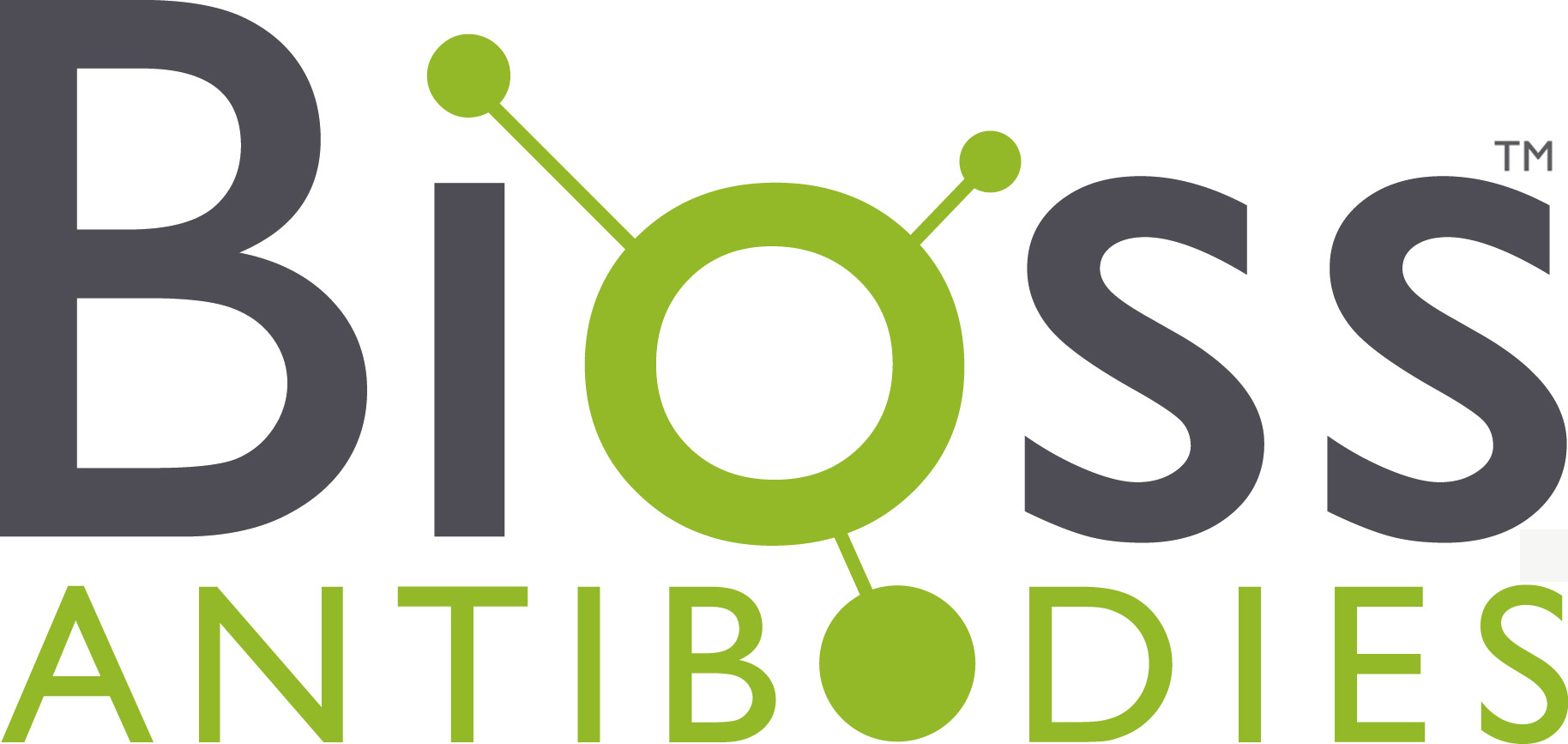 www.bioss.com.cn
400-901-9800
sales@bioss.com.cn
techsupport@bioss.com.cn

Rabbit Anti-GPCR EX33 /HRP
Cat. Number:
bs-15353R-HRP
Concentration:
1mg/ml Buffer = 0.01M TBS(pH7.4) with 1% BSA, 0.03% Proclin300 and 50% Glycerol.
Background:
G protein-coupled receptors (GPCRs), also designated seven transmembrane (7TM) receptors and heptahelical receptors, are a protein family which interact with G proteins (heterotrimeric GTPases) to synthesize intracellular second messengers such as diacylglycerol, cyclic AMP, inositol phosphates, and calcium ions. Their diverse biological functions range from vision and olfaction to neuronal and endocrine signaling and are involved in many pathological conditions. G protein receptor 84 (GPR84), a member of the GCPR 1 family, is an orphan GCPR expressed in bone marrow, brain, heart, muscle, colon, thymus, spleen, kidney, liver, placenta, intestine, lung and peripheral blood leukocytes. In activated T cells, GPR84 regulates early interleukin-4 (IL-4) gene expression
Also known as:
EX33; G-protein coupled receptor 84; GPCR4; GPR84; Inflammation-related G-protein coupled receptor EX33; GPR84_HUMAN.
Specificity:
●
Rabbit Polyclonal IgG, affinity purified by Protein A.
●
Reacts with: Human, Mouse, Pig, Cow, Rabbit, .
●
Immunogen: KLH conjugated synthetic peptide derived from human GPCR EX33 protein.
●
Predicted Molecular Weight: 44kDa.
Storage:
0.01M TBS(pH7.4) with 1% BSA, 0.03% Proclin300 and 50% Glycerol. Store at -20 °C for one year. Avoid repeated freeze/thaw cycles. The lyophilized antibody is stable at room temperature for at least one month and for greater than a year when kept at -20°C. When reconstituted in sterile pH 7.4 0.01M PBS or diluent of antibody the antibody is stable for at least two weeks at 2-4 °C.
Application:
WB=1:500-2000 ELISA=1:100-1000 IHC-P=1:50-200 IHC-F=1:50-200 ICC=1:50-200
Not yet tested in other applications.
Optimal working dilutions must be determined by the end user.
Important Note:
This product as supplied is intended for research use only, not for use in human, therapeutic or diagnostic applications.